This being said, there is something about the dark red or maroon (I can't quite decide which it is) in this interior that oozes calmness, tranquillity and above all, sophistication. The darkness of the red has much to do with this and cancels out the usual negatives that the color red can bring to the human experience.
One can point out immediately to the many pictures that adorn the dark red wall as well. These act as borders that break up the large surface into small pieces, almost creating pictures frames of the red paint work itself. A contrast is achieved with the images in the picture frames as well as the white contemporary chairs.
These two images are part of the same interior space by the way. The dining area is behind the camera shot from the first image of the red sofa in front of the deep red or maroon wall. As one has probably noted already, not all of the four walls are painted in this color which dilutes any negative effects a completely red room design would imbue on the human mind and emotions.
Luxury Maroon Living Room Design
Unique and Elegant Maroon Living Room's Sofa Design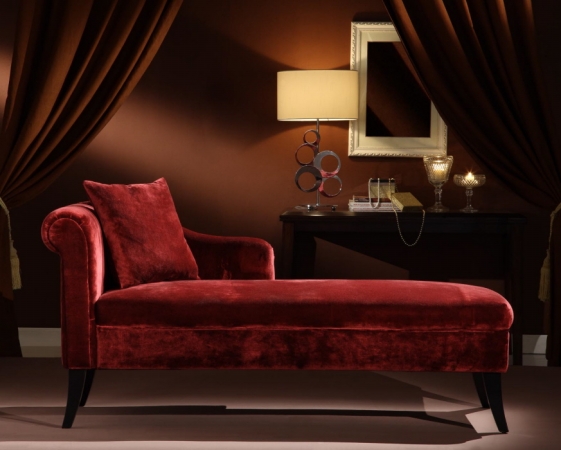 Maroon Living Room Sofa
Unique Maroon Living Room Table